Industrial Bin Rentals
We offer waste-removal industrial sized bins to suit your factory or warehouse needs or industrial projects. Whether you are putting in a new roof, working on a new road or ripping down an existing structure where large amounts of building debris, wood waste, metal waste or industrial-recycling debris pile up, we have got you covered.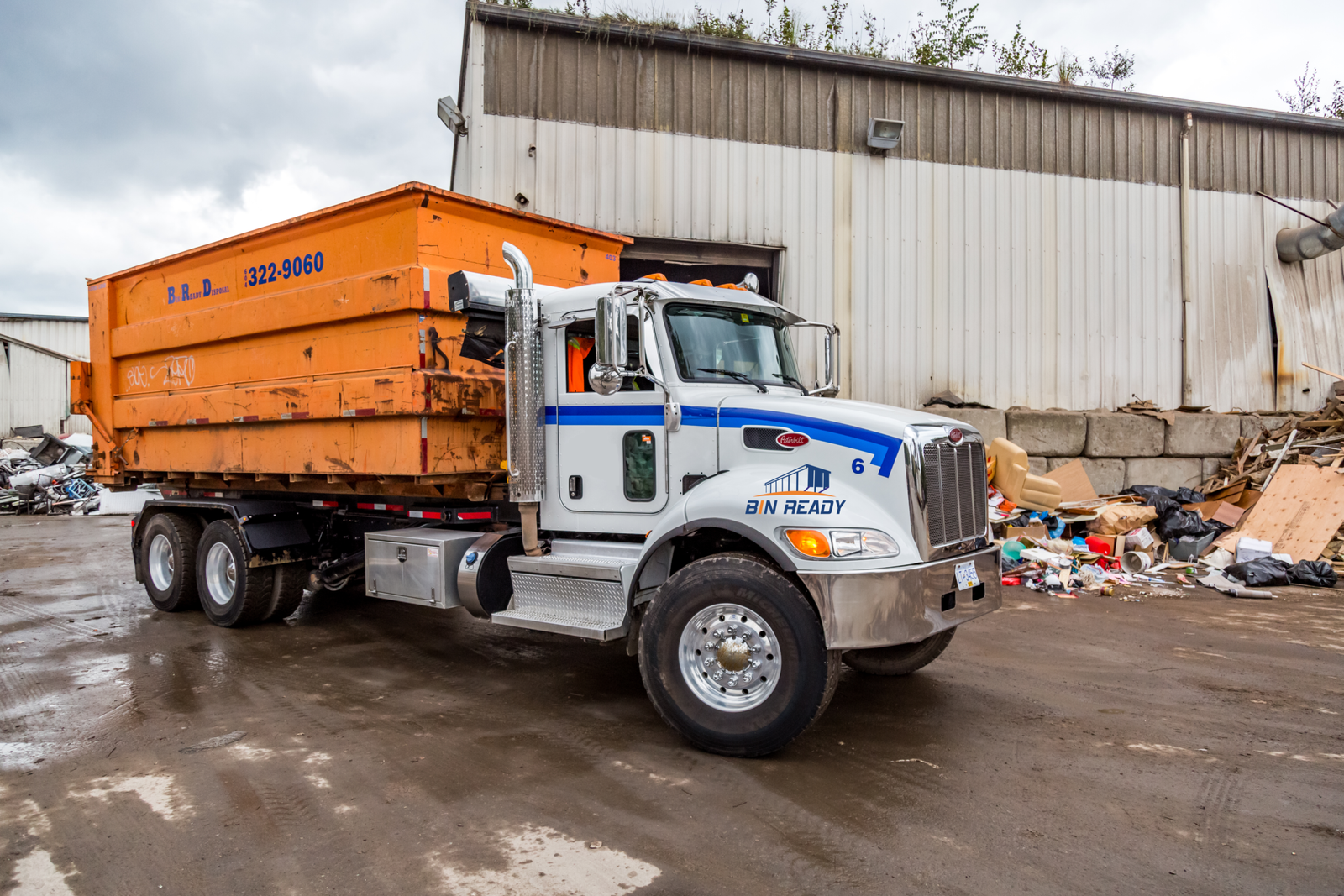 Have a central and sizable rental waste bin for your construction or industrial project in various locations convenient for waste removal.
Uses for Bin Rentals
Cleanups – Garbage and Waste Dumpsters
General House Garbage, Household Items, Bikes, Old Furniture, Small Appliances, Mattresses
Home Renovations – Siding, Drywall, Recycling Dumpsters
Patio Items, Walls, Plaster, Insulation
Landscaping and Yard Cleanups – Dirt and Gravel Dumpsters
Excavated Soil, Screening
Roofing and Wood Products – Shingles, Wood- and Metal-Roofing Dumpsters
Decking Materials, Frames, Doors, Shelves
Construction and Industrial – Concrete Bin Dumpster
Slabs, Bricks, Asphalt, Porcelain, Rebar